Setting business hours helps you to notify your users when your agents are away from the Jetlink. You can set a custom away message to let your users and visitors know agents are currently away and when they should expect agents to be online again.

You can either set a separate schedule for each day of the week or you can set one for weekdays and weekends, whatever suits your needs.

In order to set Business Hours:

Go to the "Business Hours" page from Settings-> Business Hours (under Setup) by clicking here.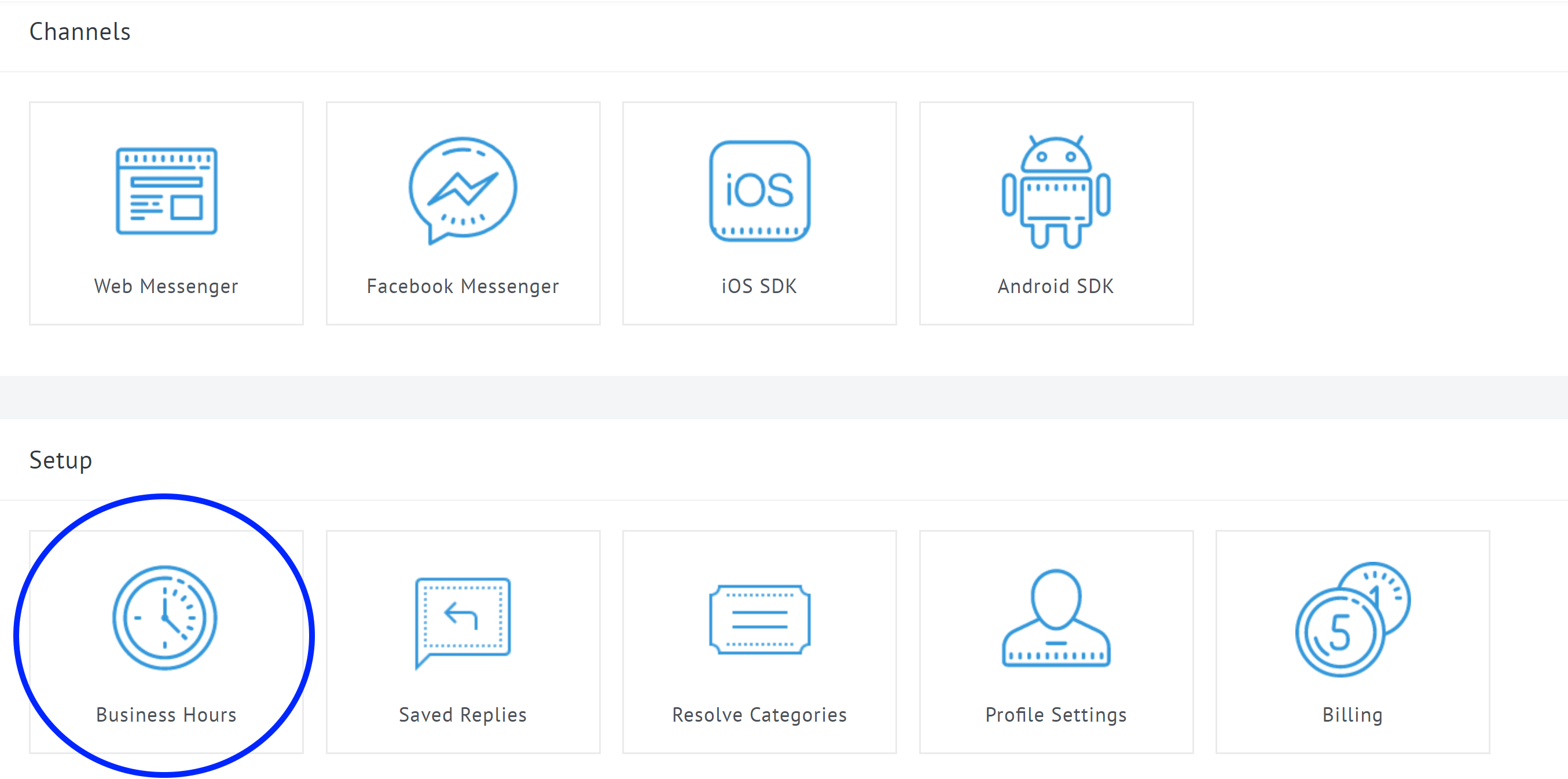 Once you navigate to the setting, you can switch and make Business Hours enabled as shown below.


Select a


timezone

from the dropdown list.


Enter an away message

Select a schedule for business hours and days.

Select checkboxes to enable them. They're off by default.

Click "Save" when it's done.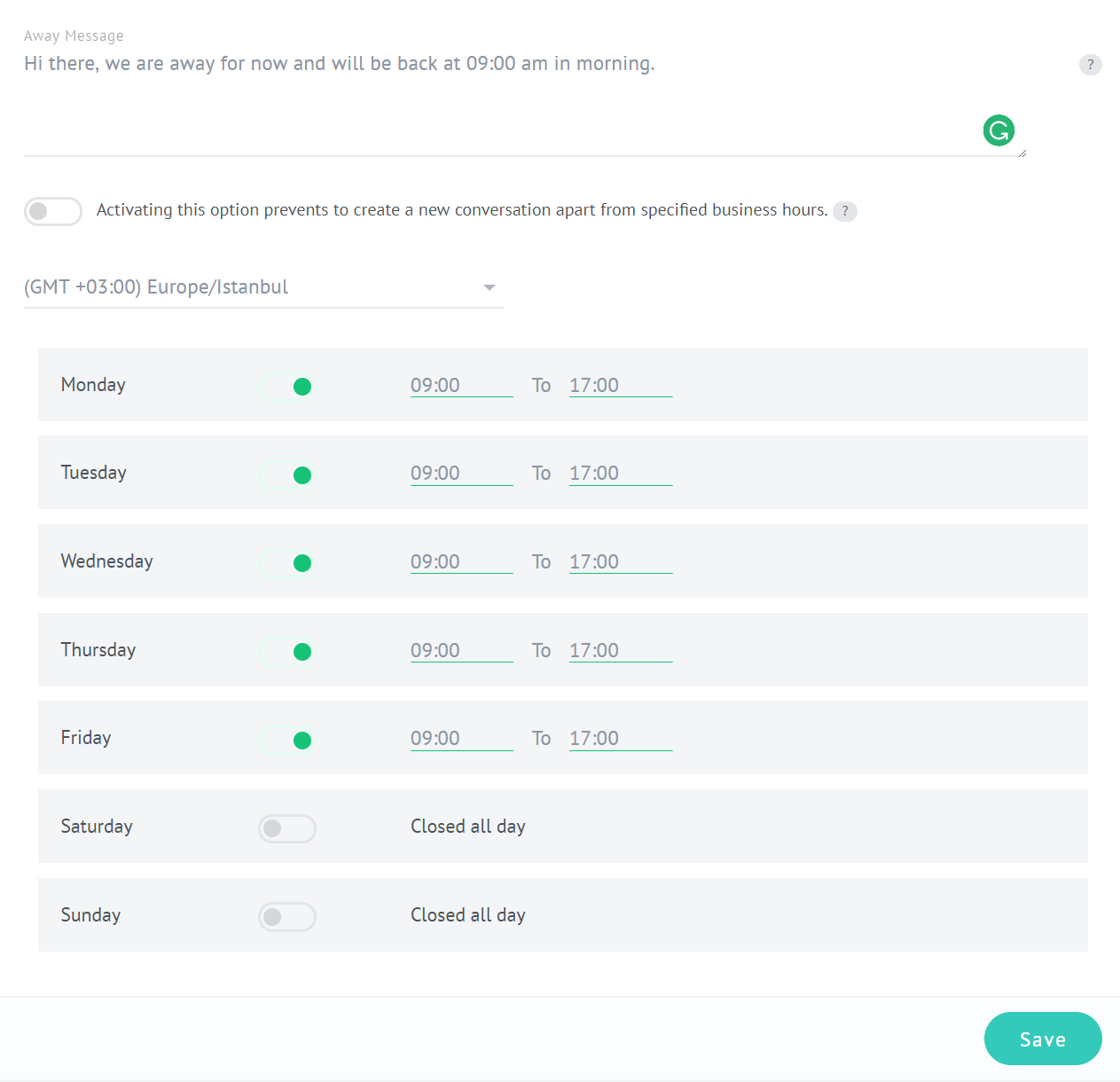 Note: You can also prevent new conversation creation when your agents are out of business hours by activating the feature shown below.