Conversations include essential pieces of insights from your customers and categorizing helps you to review them easily. Moreover, it allows you to understand the percentage of different topics in customer conversations. Team members choose the related topic while resolving a conversation. You can create an unlimited number of different resolve categories in order to report conversations topics properly.

In order to create a new resolve category:

Go to the "Resolve Categories" page from Settings-> Resolve Categories (under Setup) by clicking here.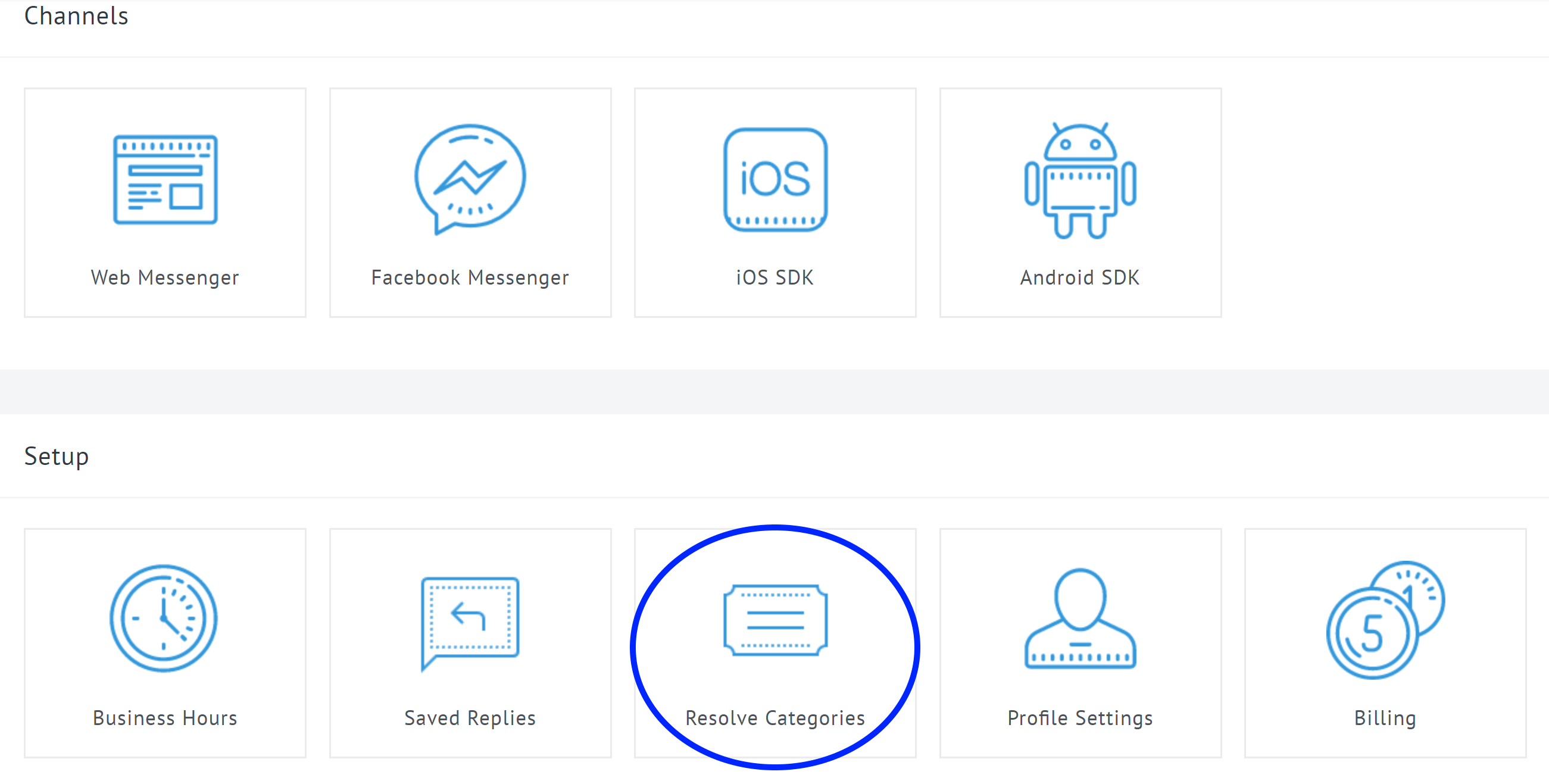 Once you navigate to the setting, you can add resolve category using the "Add a new resolve category" button as shown below.


Type the category name.

Click save button and you are done.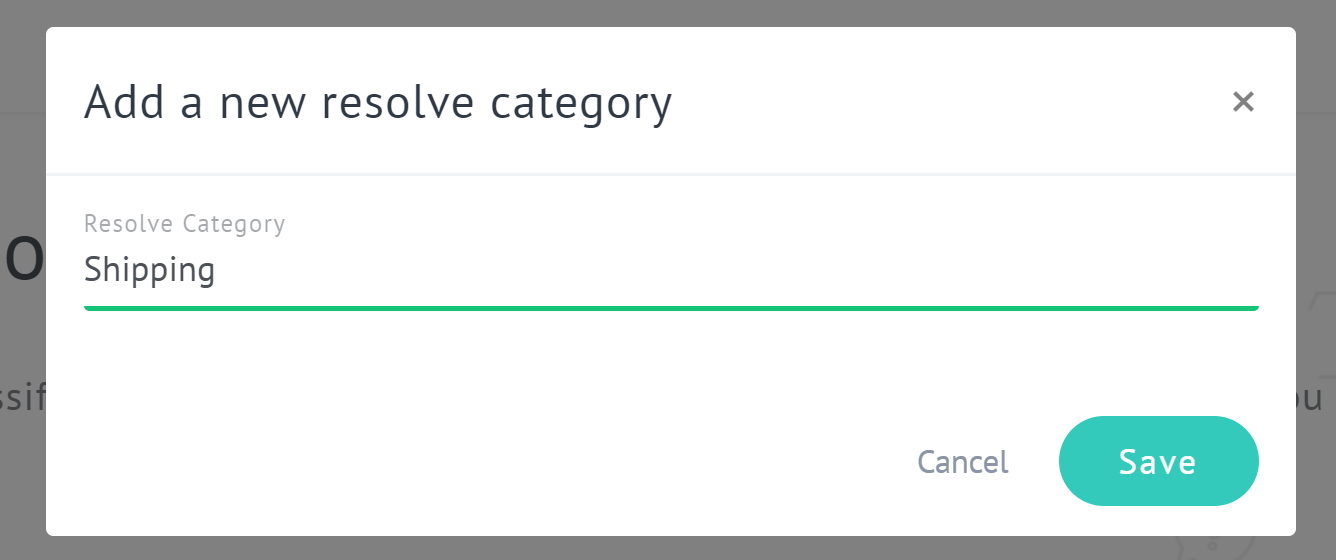 After you create a new resolve category, it appears on the conversation screen while a team member is resolving a conversation as shown below.


After your team member chooses appropriate

category topic, it is included in resolve category reports.